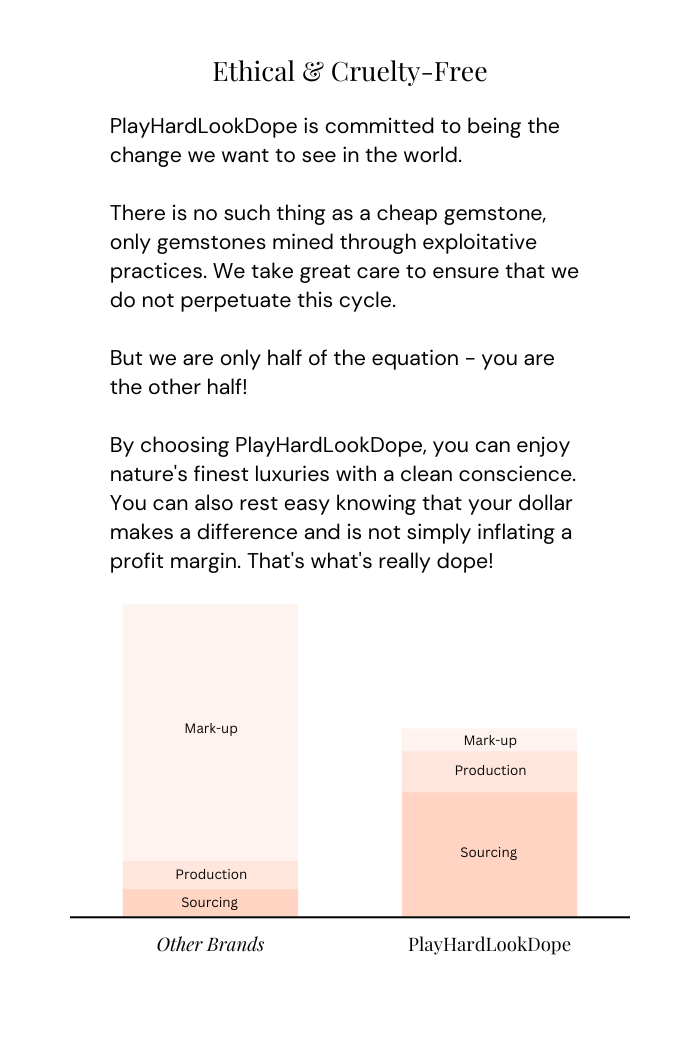 PRODUCT FEATURES:

Wrist Size One Size Fits All

Made From 100% Top-Grain Leather, More Sustainable than Genuine Leather
Vegetable Tanning Process used (secures fibers and original form)
High-Grade Stainless Steel Stud Design 
100% Tarnish Free Studs, ( we do not recommend Top-grain leather in water ) 
Designer's Notes:
The Leather Stud Cuff Bracelet is designed with soft Top-Grain Leather, a stainless steel Studs at each end of the cuff. The Leather Stud Cuff Bracelet is crafted to fit comfortably and to fit most wrist sizes. Enjoy the soft braided Top-Grain Leather Design and add this piece to any bracelet to make a stack.
Style Tip:
For maximum Dopeness, pair this bracelet with any color Natural Stone Bracelet!
*** Add 1 Inch to your wrist measurement to achieve your proper ordering size***
All our products are shipped in our special black box package with elegant ribbon.