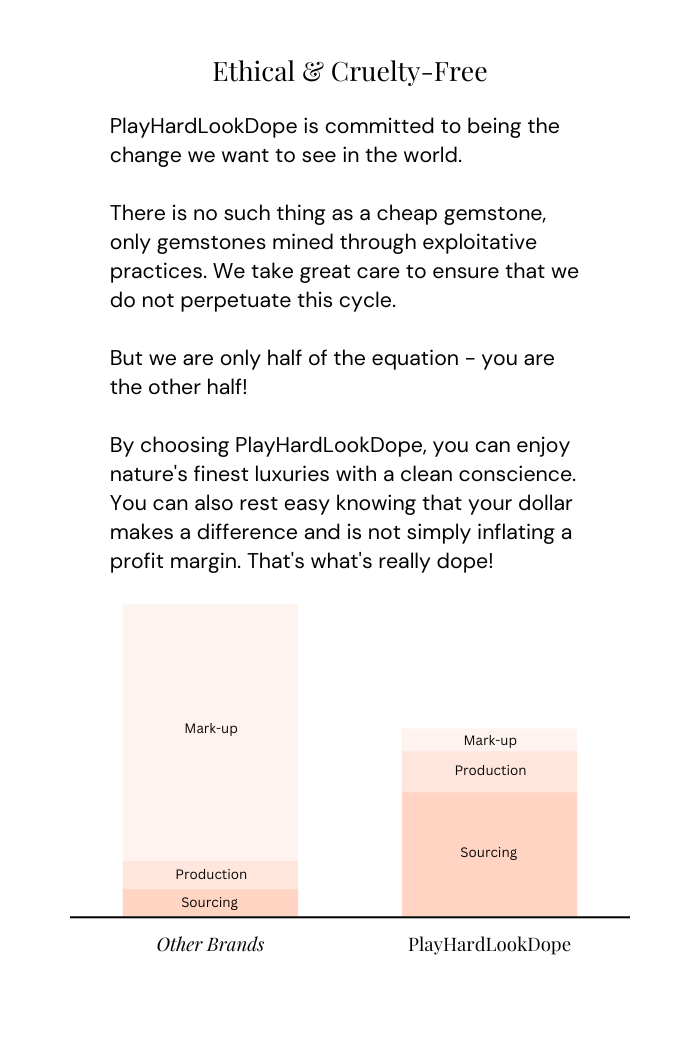 PRODUCT FEATURES:

18mm Stone Size
Seamless, Same-color Wire
Hardness, 7

Gemstone Family, Quartz
Made from Blue Tigers Eye Natural Stone
Cruelty-Free Authentic Blue Tigers Eye
Mined in, Madagascar 
Healing Benefits:
Blue Tigers Eye, also known as "Hawks Eye", assists the overanxious and quick-tempered energies. Blue Tigers Eye Gemstone has a softening effect on the human pulse when worn gently around the wrist and neck. A symbol of wisdom, Blue Tigers Eye gets its "Hawk-Eye" nickname due to its ability to enlighten and open up the Third Eye Chakra. This Chakra holds deep talisman roots and abilities allowing us to see past our psychical reality.
Blue Tigers Eye has also been used to connect with our energy waves helping to eliminate fatigue and warning signs of depression. Hawk's Eye allows you to simply flow with ease and softly adapt to changes of pace or plans at the moment. The chemistry found in Blue Tigers Eye is shared between Earth and the Human body naturally. It's no wonder this stone, like other natural Gemstone, holds many healing benefits at its core.
*Please Note. No two stones are EVER alike and your one-of-a-kind, handmade, Natural Stone Bracelet will have small variations from the image due to every stone forming in its own way naturally
To help provide a visual scale for how large the stones are, we compared each stone size to a standard U.S. dime.
*** Add 1 Inch to your wrist measurement to achieve your proper ordering size***
At PHLD we take great pride in our Gemstone collection. All of our Gemstones are from genuine stones and do not contain any material that is not of it's natural make-up and design. We work tirelessly to find the most ethical and renowned sources for our collection. We source stones from all over the world and many straight from their respective mining location. All of our Gemstones & Crystals are authenticated through our sources and proper U.S. Gemstone & Crystal jewelry requirements. 
All our products are shipped in our special black box package with elegant ribbon.