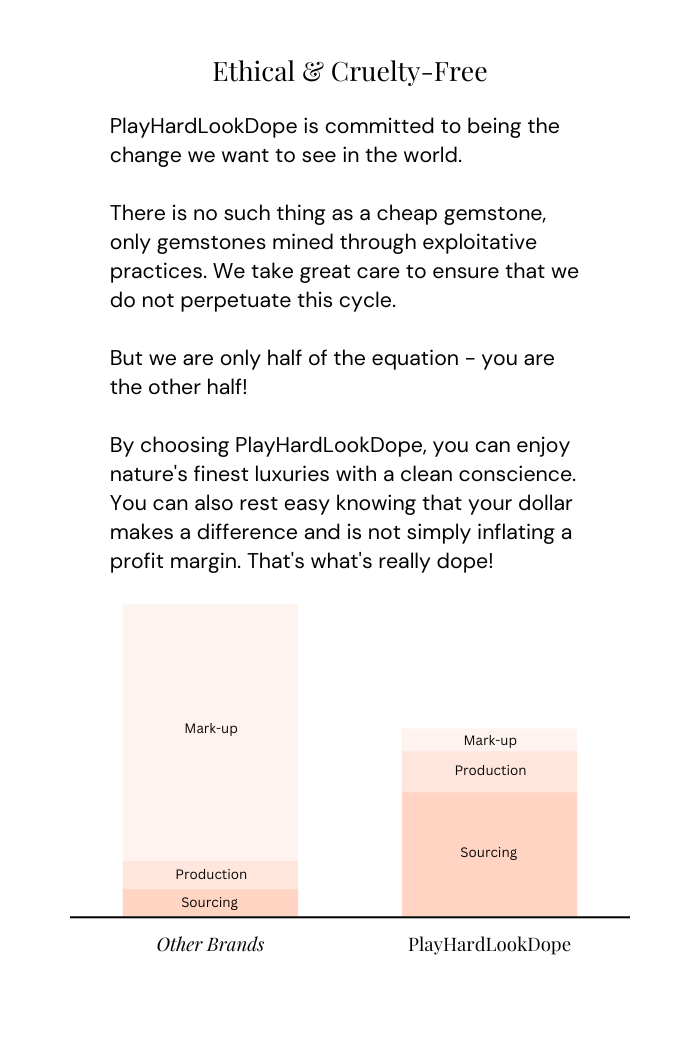 PRODUCT FEATURES:

Seamless, Same-color Wire


Hardness, 6.5-7

Gemstone Family, Jasper

Made from Kambaba Natural Stone

Cruelty-Free Authentic 

Mined in, Madagascar
Healing Benefits:
Kambaba Jasper is a stone of peace and tranquility. Kamababa Jasper is an ancient fossil stone mainly found in Madagascar and boasts a rare orbicular variation on its surface. The South African Gemstone has been linked to reducing stress while inducing feelings of tranquility. The oldest Kambaba Jasper Stone has been dated over 1 billion years old making it known to be a "Fossil" stone. When wearing Kambaba Jasper during times of meditation or mindfulness, one may feel their aura being heightened while their chakras are feeling grounded.
While Kambaba Jasper has many metaphysical benefits linked to our Chakras, it also facilitates the body in cellular growth and boosts the Immune System. When worn during times of sickness, Kambaba Jasper acts as an interceptor and helps to detox the body with its natural carbon properties. Unlike any other Natural Gemstone, Kambaba provides a lot of "color energy".  The black streaks throughout Kambaba Jasper deepen the connection to the reality and physical world around.
*Please Note. No two stones are EVER alike and your one-of-a-kind, handmade, Natural Stone Bracelet will have small variations from the image due to every stone forming in its own way naturally.
To help provide a visual scale for how large the stones are, we compared each stone size to a standard U.S. dime.
*** Add 1 Inch to your wrist measurement to achieve your proper ordering size***
At PHLD we take great pride in our Gemstone collection. All of our Gemstones are from genuine stones and do not contain any material that is not of it's natural make-up and design. We work tirelessly to find the most ethical and renowned sources for our collection. We source stones from all over the world and many straight from their respective mining location. All of our Gemstones & Crystals are authenticated through our sources and proper U.S. Gemstone & Crystal jewelry requirements. 
All our products are shipped in our special black box package with elegant ribbon.