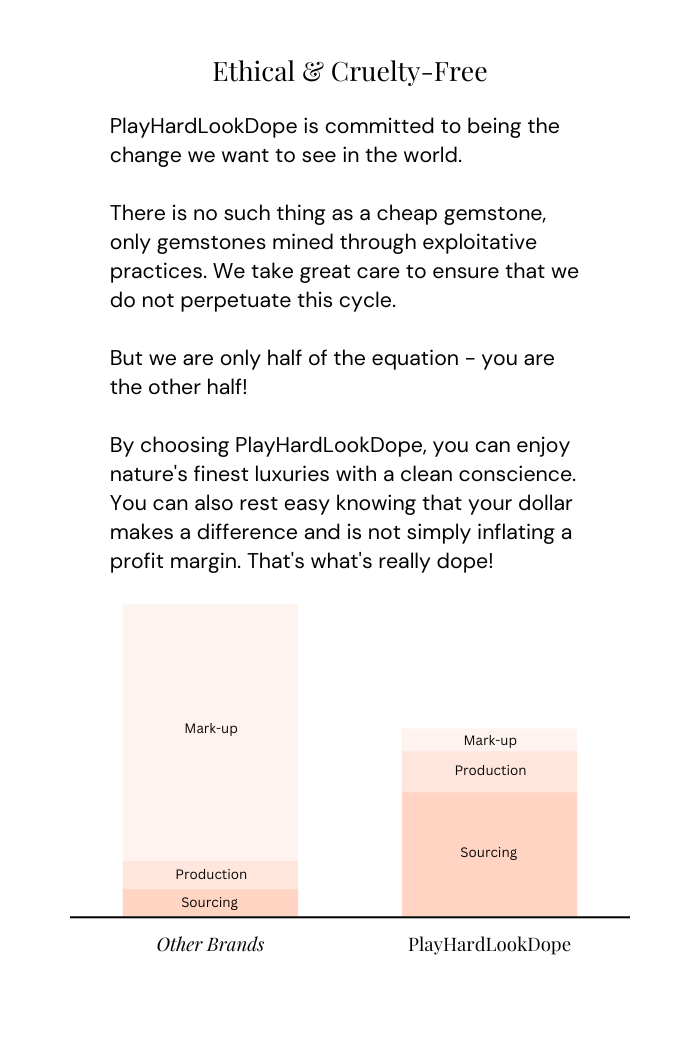 PRODUCT FEATURES:

Seamless, Same-color Wire

Hardness, 6.5-7
Gemstone Family, Beryl (Aquamarine), Silicates (Kyanite)
Made from Kyanite and Aquamarine Natural Stone
Cruelty-Free Authentic 
Mined in, Madagascar
Healing Benefits:
Both Kyanite and Aquamarine hold wonderful metaphysical benefits. While they each offer their own unique benefits, paired together makes for a magical experience. Aquamarine offers stress-relieving properties as well as a boost in iron which is where small traces of it's color come from. Aquamarine shields the aura around it and invokes high levels of consciousness, making this a perfect stone for meditation. Aquamarine has been helpful in reducing anxious thoughts and calming the central nervous system.
Kyanite has the incredible ability to draw light from the body into the physical relm causing a sense of enlightenment. Kyanite also helps to dispel negative energy and bring euphoric emotions to the center of your Chakra energy. Kyanite also restores Qi (energy that needs to be in place for the body's health) to the physical body.
*Please Note. No two stones are EVER alike and your one-of-a-kind, handmade, Natural Stone Bracelet will have small variations from the image due to every stone forming in its own way naturally. 
To help provide a visual scale for how large the stones are, we compared each stone size to a standard U.S. dime.
*** Add 1 Inch to your wrist measurement to achieve your proper ordering size***
At PHLD we take great pride in our Gemstone collection. All of our Gemstones are from genuine stones and do not contain any material that is not of it's natural make-up and design. We work tirelessly to find the most ethical and renowned sources for our collection. We source stones from all over the world and many straight from their respective mining location. All of our Gemstones & Crystals are authenticated through our sources and proper U.S. Gemstone & Crystal jewelry requirements. 
All our products are shipped in our special black box package with elegant ribbon. 
absolutely stunning
Size size size, quality is great. A bit of cloudiness in the aquamarine, though should not discourage against quality based on size and well it's absolutely beautiful to look through. Not clear or white rather the faintest of blues. I would most definitely recommend for one who's into wearing gems. Kyanite is magnificent
absolutely stunning
Size size size, quality is great. A bit of cloudiness in the aquamarine, though should not discourage against quality based on size and well it's absolutely beautiful to look through. Not clear or white rather the faintest of blues. I would most definitely recommend for one who's into wearing gems. Kyanite is magnificent