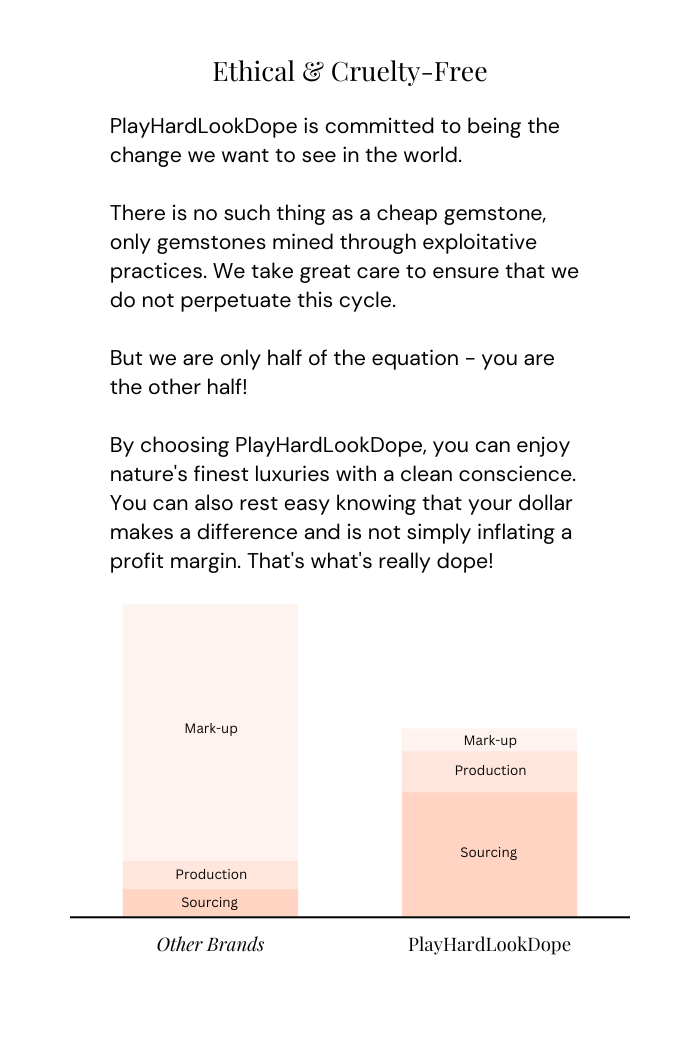 PRODUCT FEATURES:

Seamless, Same-color Wire

Hardness, 4-7
Gemstone Family, Quartz & Chalcedony
Made from Tigers Eye & Onyx Natural Stone
Cruelty-Free Authentic Tigers Eye & Onyx
Mined in, Mexico
Healing Benefits:
Complete any look and color pallet with this simple yet charming Tiger Eye accessory. If you haven't heard all the rave about Tiger Eye, let us fill you in. Tiger Eye is a powerful centering stone. Vibrations from this stone move through many chakras balancing your overall harmony. Tigers Eye has been used for many years, across many cultures to help cure imbalance within your body's internal energy system. Tigers Eye can also be used as a protective stone when worn correctly after proper energy work. Pair with others in its family and you've got yourself a win, win situation.
Black Onyx Natural Stone is a soothing stone with energies helping to release negativity around you. This powerful stone has a connection to many cultures with a wide belief of spiritual cleansing properties. Onyx Gemstone is known to protect its wearer from all dangerous obstacles while providing balance and ease through change. 
*Please Note: No two stones are EVER alike and your one-of-a-kind, handmade, Natural Stone Bracelet will have small variations from the image due to every stone forming in its own way naturally.
To help provide a visual scale for how large the stones are, we compared each stone size to a standard U.S. dime.
*** Add 1 Inch to your wrist measurement to achieve your proper ordering size***
At PHLD we take great pride in our Gemstone collection. All of our Gemstones are from genuine stones and do not contain any material that is not of it's natural make-up and design. We work tirelessly to find the most ethical and renowned sources for our collection. We source stones from all over the world and many straight from their respective mining location. All of our Gemstones & Crystals are authenticated through our sources and proper U.S. Gemstone & Crystal jewelry requirements. 
All our products are shipped in our special black box package with elegant ribbon. 
Loved the packaging and the items were cery good quality. Arrived quickly.
Loved the packaging and the items were cery good quality. Arrived quickly.