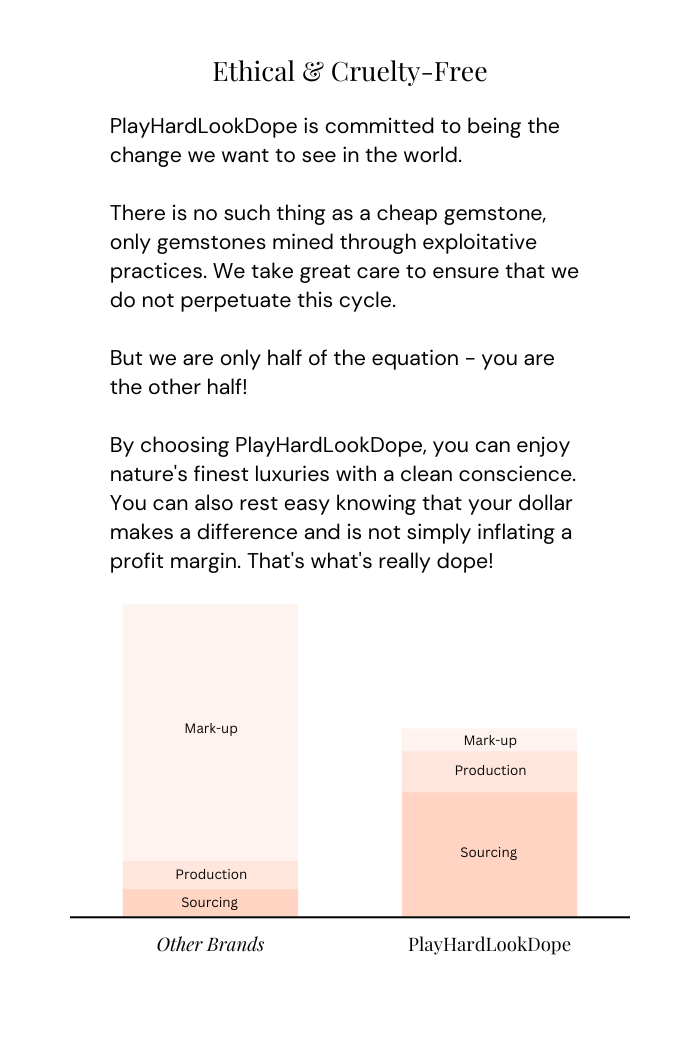 PRODUCT FEATURES:

925 Sterling Silver Brand Centerpiece
Seamless, Same-color Wire

Hardness, 6.5-7

Gemstone Family, Quartz
Made from Tigers Eye Natural Stone
Cruelty-Free Authentic Tigers Eye
Mined in, U.S.A.
Centered with the Brand's acronym, PHLD in calligraphy. This 925 Sterling Silver Centerpiece has been etched by our Silversmith using ancient and respected techniques.
Healing Benefits:
Tigers Eye is a powerful protection stone. Brown Tigers Eye offers grounding and calming energy throughout the body's energy pathways. Brown Tiger Eye assists with overcoming faults and fears while supporting integrity. When in need of reality, Brown Tigers Eye differentiates between wishful thinking and what really needs to be done to accomplish goals.
Blue Tigers Eye offers quite a different healing experience than it's friend, Brown Tigers Eye. Blue Tigers eye slows down an overactive metabolism as well as an overactive nervous system. This helps to release anxiety. Blue Tigers Eye is helpful to overcome phobias and life-altering fears. During times of sexual frustration, Blue Tigers Eye can help to calm an overactive sex drive.
Red Tigers Eye is perfect for boosting intrinsic motivation. Unlike Blue Tigers Eye, Red Tigers Eye speeds up the metabolism and increases libido. Putting the two together while balance out the body's energy flow.
Mastering all forms of energy flow to achieve equilibrium happens overtime. Wearing like Gemstones together can help the body mellow out where it needs to and speed up where it needs to.
To help provide a visual scale for how large the stones are, we compared each stone size to a standard U.S. dime.
*** Add 1 Inch to your wrist measurement to achieve your proper ordering size***
At PHLD we take great pride in our Gemstone collection. All of our Gemstones are from genuine stones and do not contain any material that is not of it's natural make-up and design. We work tirelessly to find the most ethical and renowned sources for our collection. We source stones from all over the world and many straight from their respective mining location. All of our Gemstones & Crystals are authenticated through our sources and proper U.S. Gemstone & Crystal jewelry requirements. 
All our products are shipped in our special black box package with elegant ribbon. 
We loved the bracelets.
I bought one for me and one for my son. We both like them. And the special gift, was icing on the cake. Look forward, to shopping with you again
We loved the bracelets.
I bought one for me and one for my son. We both like them. And the special gift, was icing on the cake. Look forward, to shopping with you again