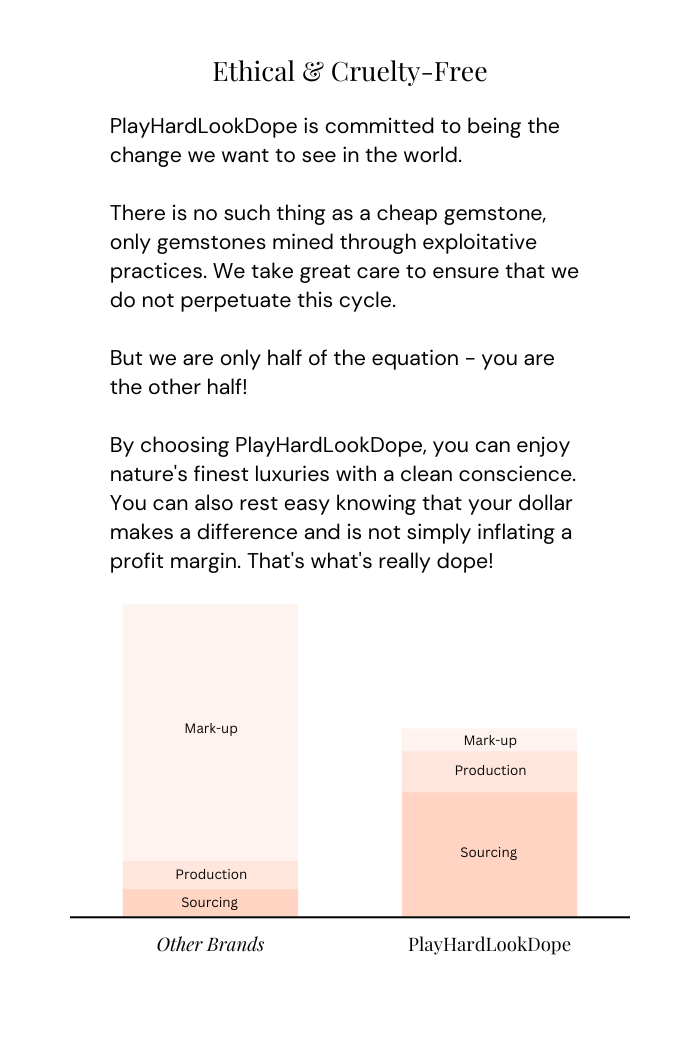 View Size Chart Here
PRODUCT FEATURES:

100% Organic SUPIMA Cotton Facing
100% Organic Cotton double-folded flat knit cotton ribbing
Pre-shrunk to ensure minimal shrinkage
American Grown SUPIMA Cotton
Handmade in a GOTS-certified facility
Seamless Screenprinted White Phrase on front of T-shirt
PlayHardLookDope Seamless Screenprinted on back of T-shirt
Logo Seamless Screenprinted on left sleeve
Screenprinted PHLD Logo inside back collar
Ribbed Hem and Cuffs
Designed and printed in the USA
Fit: True to size
Designer's Notes:
Shop or limited edition original exclusive PHLD Est. 2017 Organic SUPIMA Cotto T-Shirt and show your Day 1 support of your favorite lifestyle accessory & apparel brand. 
*Learn more about SUPIMA Cotton Here!
All our products are shipped in our special black box package with elegant ribbon. 
Sooo Soft and Comfy!
OMG this tee is the best! I just love the feel of this extremely soft cotton. I literally would wear it every day if I could. I definitely will be buying another soon....I want one of each, so hard to decide:)
Sooo Soft and Comfy!
OMG this tee is the best! I just love the feel of this extremely soft cotton. I literally would wear it every day if I could. I definitely will be buying another soon....I want one of each, so hard to decide:)