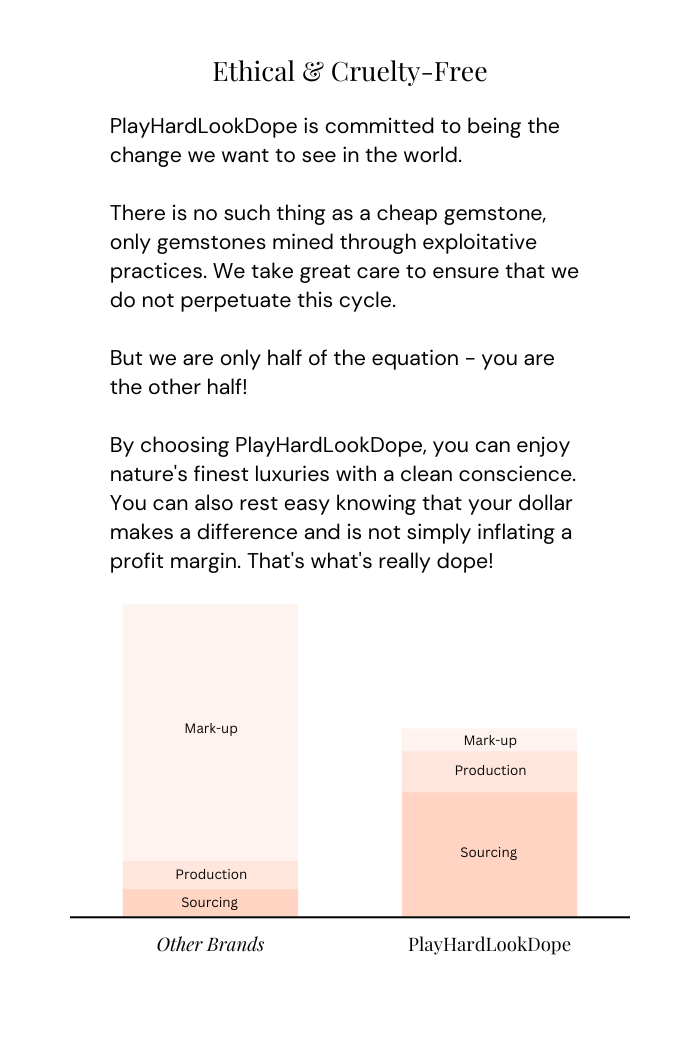 PRODUCT FEATURES:

Pyrite CLuster
2'' L X 1'' W X 2'' H
2.75 oz
Hardness, 6-6.5

Gemstone Family, Iron Sulfide
Made from Natural Pyrite 
Cruelty-Free Authentic Pyrite
Mined in, Portugal 
Our Pyrite is perfect for decorative display in your professional space or home. Designed with original Pyrite from Pyrite all markings are original and natural.
Healing Benefits for your Home and Office:
Pyrite is known as the fool's gold due to its similar sparkle and effect when holding it towards the light. Pyrite was believed to be a stone of power and fire by the ancient Greeks. Pyrite is an excellent energy stone blocking out any negative energy that may enter your home or office space. Pyrite has been known to balance intuition with instinct.
*Please Note. No two stones are EVER alike and your one-of-a-kind, Cluster will have small variations from the image due to every stone forming in its own way naturally. 
All our products are shipped in our special black box package with elegant ribbon.