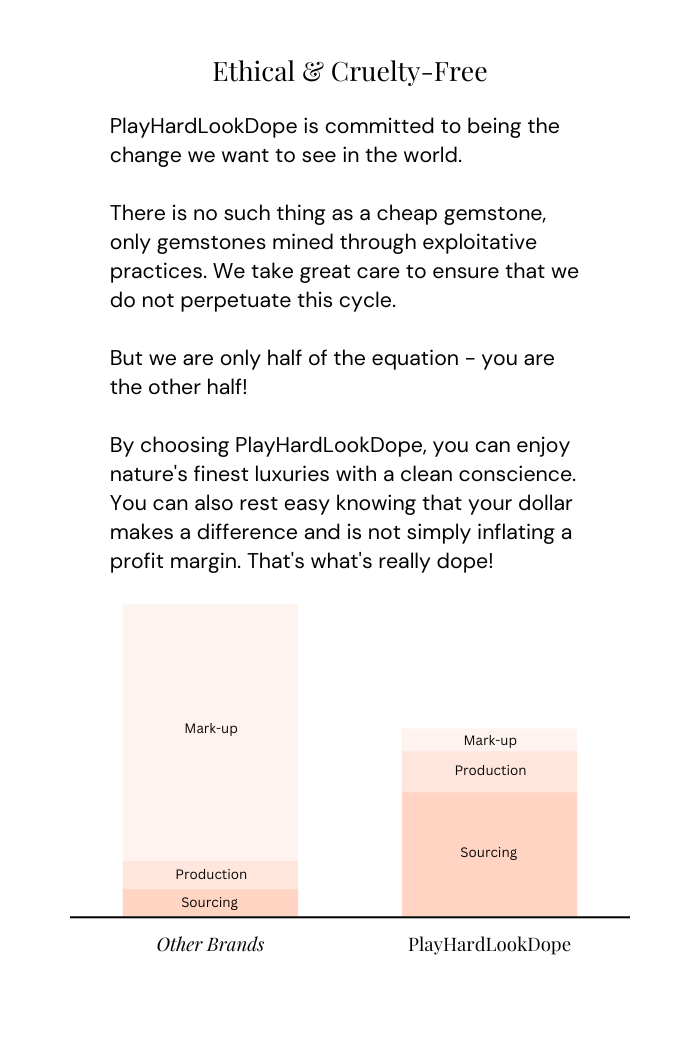 PRODUCT FEATURES:

Adjustable 925 Sterling Silver Band

4-Prong Setting
Adjustable 925 Sterling Silver Band Starts at size 8 can adjust smaller or larger
Hardness, 7.65
Gemstone Family, Quartz
Free Size, Fits any Ring Size
Made from Aurora Quartz 
Cruelty-Free Authentic Aurora Quartz
Mined in, India
Designer's Notes:
Aurora Quartz has an exceedingly high vibration and is better known by its trademarked name, Anandalite. This glamorous Quartz is an iridescent master and stuns at every angle. Enjoy the pure beauty this impeccable Quartz reveals in its imperfect cluster that sits embedded in solid 925 Sterling Silver. Take your style and vibrations to the very highest level when you place this ring on your finger of choice. Aurora Quartz is a potent natural and organic element that is beneficial for inner energy work. Bring all forms of positive vibration through you and dazzle with the perfect statement ring.
Enjoy the freedom of wearing this stunning ring on any desired finger with the adjustable band and never worry about accidentally separating from her. She will hold as tight as you want or if you need a little space, she doesn't take it personally and adjusts quite quickly and easily.
*Please Note: No two stones are EVER alike and your one-of-a-kind, handmade, sculpted ring will have small differences from the image due to every stone forming in its own way naturally.
At PHLD we take great pride in our Gemstone collection. All of our Gemstones are from genuine stones and do not contain any material that is not of it's natural make-up and design. We work tirelessly to find the most ethical and renowned sources for our collection. We source stones from all over the world and many straight from their respective mining location. All of our Gemstones & Crystals are authenticated through our sources and proper U.S. Gemstone & Crystal jewelry requirements. 
All our products are shipped in our special black box package with elegant ribbon.