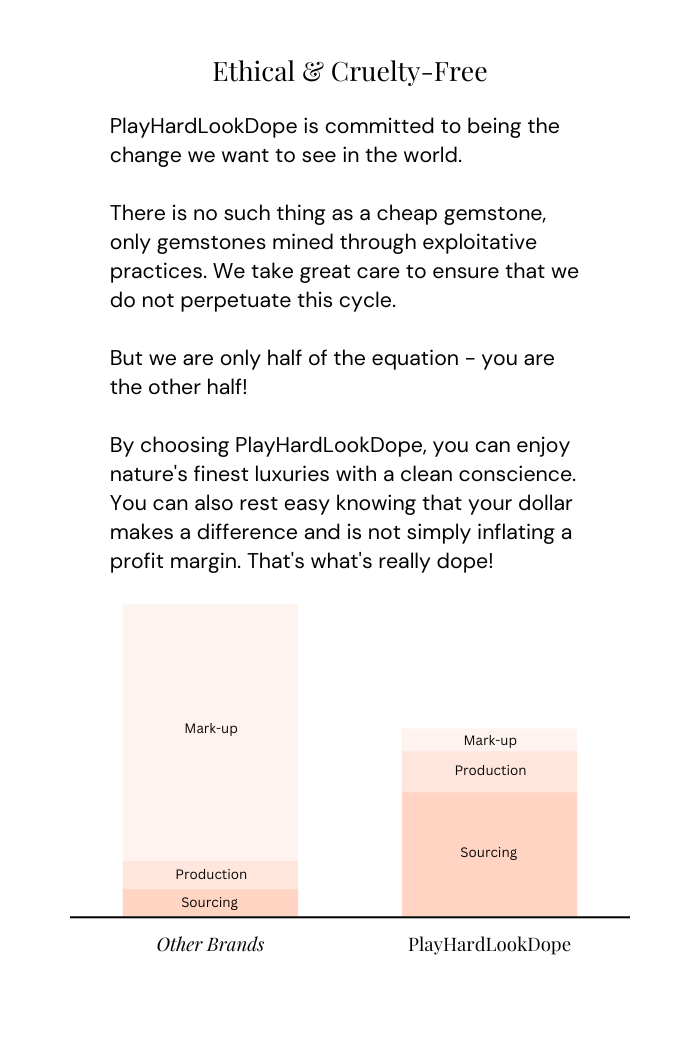 PRODUCT FEATURES:

925 Sterling Silver Clasp & 3'' Extension
16'' Necklace Length W 3'' Extension
Smoky Quartz Gemstone
6mm Stone Size
Non-stretch hand-sewn
Hardness, 7 

Gemstone Family, Quartz
Made from Smoky Quartz Natural Stone
Cruelty-Free Authentic Smoky Quartz
Mined in, Arizona
Healing Benefits:
Smoky Quartz is one of the most efficient grounding and cleansing stones. Smoky Quartz Gemstone has a strong link with Mother Earth promoting sympathy for the environment around us. Smoky Quartz holds many benefits, among the most beneficial is its ability to block geopathic stressors by absorbing electromagnetic smog and assisting in the elimination of radiation at all levels through our Chakras. Smoky Quartz offers stunning beauty and carries with it a superb antidote to alleviating stress. Going a bit further into this incredible Gemstone, Smoky Quartz teaches one how to move on from things and energies that no longer serve them. By clearing the mind of fog and uncertainty, Smoky Quartz aids in resolving and tolerating difficult times in life.
Smoky Quartz Gemstone heals the Base Chakra by enhancing virility and cleaning useless energy downward and out of the Base Chakra. Smoky Quartz Gemstone is naturally irradiated and is excellent to wear after any radiation-treated illness. Worn directly on your pulse points (wrist and neck), Smoky Quartz can help prevent a healing crisis from occurring by absorbing stressed electromagnetic energy and moving it outwards from the body.

*Please Note. No two stones are EVER alike and your one-of-a-kind, handmade, Natural Stone Necklace will have small variations from the image due to every stone forming in its own way naturally. 
To help provide a visual scale for how large the stones are, we compared each stone size to a standard U.S. dime.
At PHLD we take great pride in our Gemstone collection. All of our Gemstones are from genuine stones and do not contain any material that is not of it's natural make-up and design. We work tirelessly to find the most ethical and renowned sources for our collection. We source stones from all over the world and many straight from their respective mining location. All of our Gemstones & Crystals are authenticated through our sources and proper U.S. Gemstone & Crystal jewelry requirements. 
All our products are shipped in our special black box package with elegant ribbon.